Retinal Photography (OCT) - Hadleigh, Essex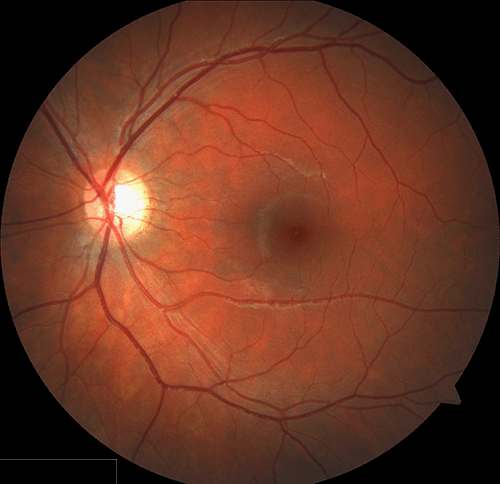 Retinal cameras have always been good but our latest one is truly amazing.
The quality of the images is so good that it is easier to pick up tiny changes in the retina by looking at an image than it is by looking at the retina itself! Also if things are changing over time serial photography is by far the best way of picking this up.
The other great thing about retinal images is that you can manipulate them, for example you can magnify certain parts of the image, change the background colour to increase contrast or look at it in black and white. The possibilities are endless.
Retinal photography is a standard part of all private eye examinations and is recommended for all adult NHS patients.
---
We use The Cirrus OCT, the perfect tool for the early detection of glaucoma & age related macular degeneration
Ocular coherence tomography (OCT)
OCT is very high-resolution ultrasound.
The main uses of the OCT are:
Glaucoma screening. The OCT is able to assess how many healthy nerve fibres are in the optic nerve and then check for loss over time.
Diabetic screening. Diabetics are prone to leaky blood vessels in the central retina and the OCT helps to assess their significance.
Macular degeneration screening. The OCT helps us decide if a patient has wet or dry macular degeneration and then make the appropriate management decisions.
Unexplained vision loss. If an eye is not seeing well but the reason why is not apparent an OCT examination will often pinpoint the reason.